SpaceShipOne - 1/32 Scale Mahogany Model
Ansari X-Prize Version - Highly Detailed Model - Silent Thunder Series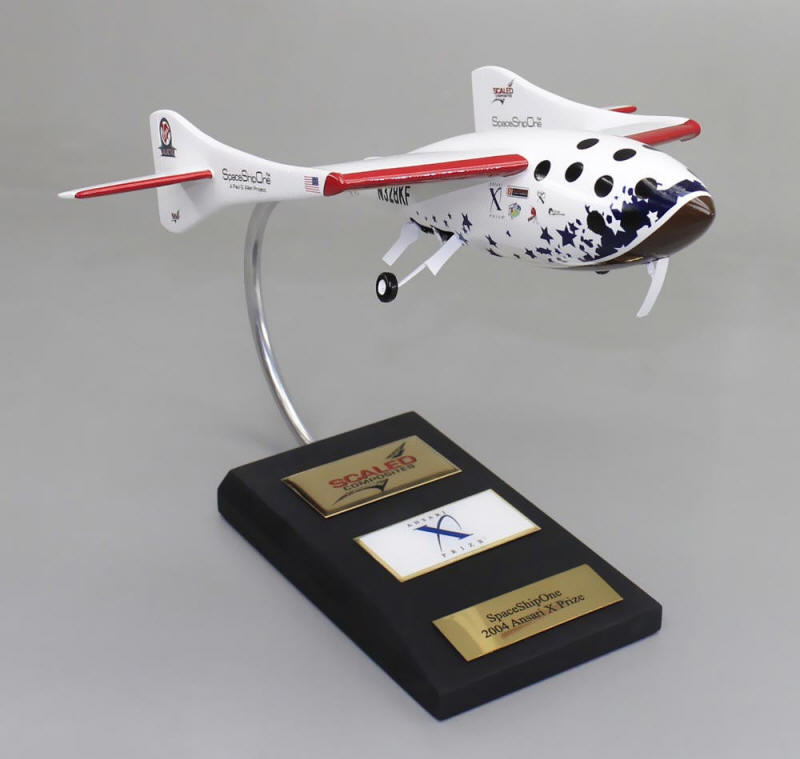 Click on an image for a larger view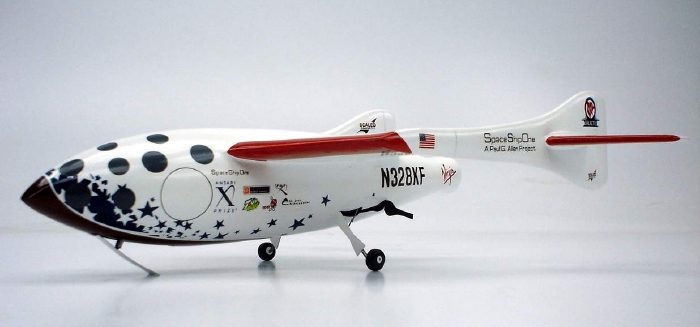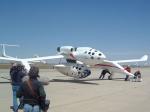 Scaled Composites Spaceship One and launch plane White Knight on the tarmac at Mojave Spaceport/Airport.
This model is hand crafted with no decals, configured with SpaceShipOne solo and with landing gear down, including the SpaceShipOne logo in color etched brass on the display base.
Scaled Composites
SpaceShipOne
with Landing Gear Down
Hand Painted Mahogany Model
1/32 scale
10 3/4" inch length
10" inch wingspan
Price: $399.00

$26.32 shipping/handling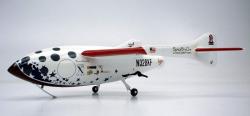 18 April 2006
Just a quick note to pass along to you and the Silent Thunder team how delighted I am with my SpaceShipOne model that I received today.

In addition to your outstanding attention to detail, I find the larger sized SS1, in the delicate approach to landing configuration, to be particularly compelling. Thank you for capturing in such a splendid manner the little space ship that could!



Best wishes,
Brian Binnie
SS1 Pilot | Ansari X Prize
Scaled Composites
SpaceShipOne Wins $10 Million Ansari X-Prize - October 4th, 2004
MOJAVE, Calif. (Reuters) SpaceShipOne and White Knight, the world's first privately funded manned spacecraft, on Monday reached space for the second time in less than a week to win a $10 million prize designed to spur commercial space travel. The stubby, three-seat rocket plane hurtled to a height of 368,000 feet traveling at more than three times the speed of sound to reach space on the last of two flights required to win the Ansari X Prize. "We are proud to announce that SpaceShipOne has made two flights to 100 kilometers (62 miles) and has won the Ansari X Prize," Peter Diamandis, founder of the X Prize announced to reporters at Mojave airport. We are taking special orders for the SpaceShipOne Model.

Silent Thunder Models© - Copyright 2000-2019