Back to Main NASA Models Page
NASA - Northrop - T-38B Talon - 1/48 Scale Plastic Model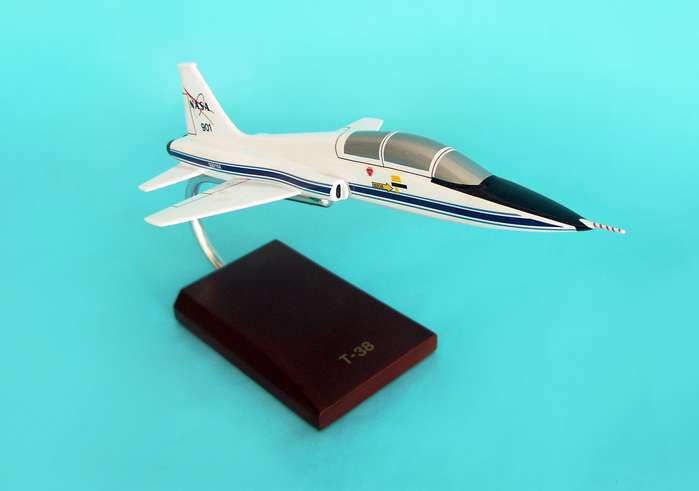 NASA
National Aeronautics and Space Administration



Northrop
Supersonic Jet Trainer
T-38B Talon
1/48 Scale Plastic Model
Price: $149.00
$14.90 s/h in continental US
Scale: 1/48
DESKTOP Fully Assembled Plastic Display Model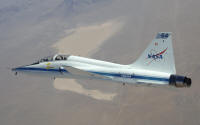 The Northrop T-38 was used by the Air Force as a two-seat, supersonic trainer. This aircraft is used by NASA Dryden's research pilots for proficiency and mission support flights. With its lower fuel burn rate and maintenance costs, the T-38 is cheaper to operate than the larger and faster F-18.
Additional Information
The Northrop T-38 Talon is a twin-engine supersonic jet trainer. It was the world's first supersonic trainer and is also the most produced. The T-38 remains in service as of 2011 in air forces throughout the world. The United States Air Force (USAF) is the largest operator of the T-38. In addition to training USAF pilots, the T-38 is used by NASA. The US Naval Test Pilot School is the principal US Navy operator (other T-38s were previously used as USN aggressor aircraft until replaced by the similar Northrop F-5 Tiger II), as well as some NATO pilots participating in joint training programs, also fly the T-38.
Silent Thunder Models© - Copyright 2000-2012